Policy
Cybersecurity for Democracy advocates for comprehensive transparency for digital platforms with practical and appropriate measures for preserving privacy of users. Major elements of current transparency proposals include:
Universal digital advertising transparency: Require platforms to provide universal digital advertising transparency. Data should include who is paying, how much, targeting, impressions, reach and must be made available publicly, without restrictions.
Safe harbor: Establish a "safe harbor," or legal protections, for researchers and journalists to investigate the operations of platforms as long as they handle data responsibly and adhere to professional and ethical standards.
High engagement content: Mandate transparency around "reasonably public," high engagement content.
Clean room protections: Provide vetted researchers access to sensitive data through "clean rooms," or a controlled environment.
Algorithmic transparency: Call for platforms to provide transparency around their algorithmic processes and reasoning.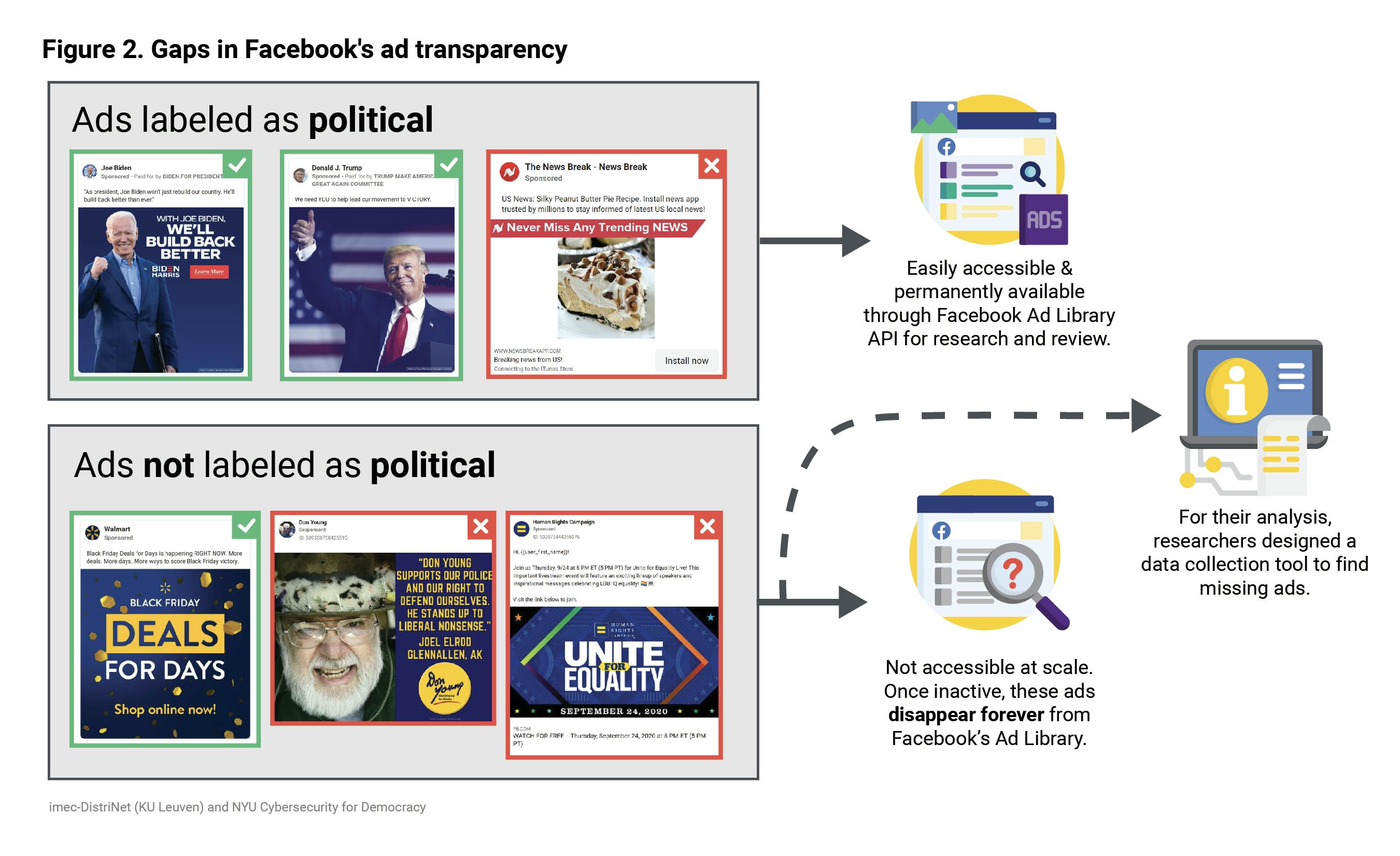 Mandated universal ad transparency would alleviate the need for use of alternate methods like what is seen above. Figure 2 shows gaps in Facebook's advertising transparency via its Ad Library API, as the API was not sufficient to do analysis. To capture publicly available ads that were not included in the API, the researchers created an alternate pipeline to gather ads from the web portal. (From "An Audit of Facebook's Political Ad Policy Enforcement," December 2021.)